Cover Reveal: A Girl Walks into a Bar by Helena S Paige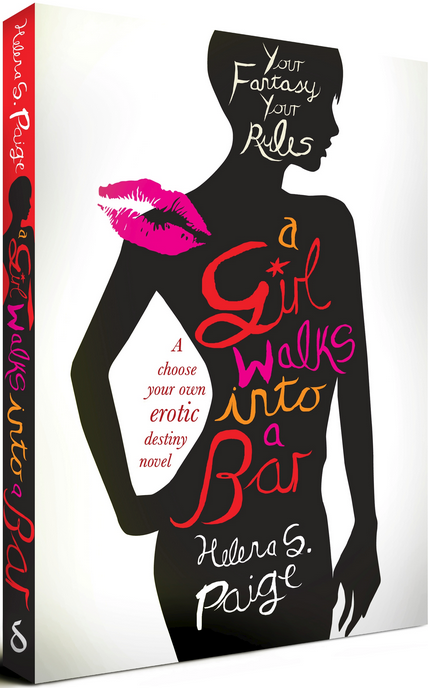 The much-anticipated release of the first in the erotica series, A Girl Walks into a Bar, is that much closer with the local book cover having just been revealed. Written by Paige Nick, Sarah Lotz and Helen Moffett, under the name Helena S Paige, the eBook is coming out on 15 July and the hardcopy is set to be published on 15 November.
Nick previously shared the Danish and Swedish covers of the book and Moffett treated audiences at the Franschhoek Literary Festival to a reading.
Press release:
Every now and again, a book comes along that creates an instant buzz of excitement in the office. Well, let me tell you why.
When three friends, Sarah, Helen and Paige, went for a long lunch one Saturday last November, none of them had any idea that it would change their lives forever. Over a few glasses of something or other, they started chatting about how exciting it would be to collaborate on a project. Then Sarah mentioned an idea she'd had for a erotic novel, patterned on the choose-your-own-ending books we used to read when we were children. It blew their minds, and by the end of lunch Helena S. Paige was born and A Girl Walks into a Bar was well on its way.
Nineteen countries have bought it so far. It launches globally as an ebook on 15 July, and as a paperback in November 2013.
And here for the first time is the cover! We love it – hope you do too.
Ends