Jonny Steinberg Looks at Which Sectors the State is Succeeding in and Why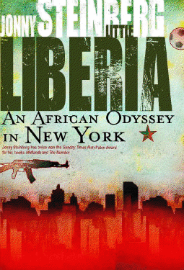 Jonny Steinberg, author of Little Liberia: An African Odyssey in New York, has written an article for Business Day highlighting three public sector areas that the state is running really well: antiretroviral treatment, housing and state pensions, child-support grants and disability payments.
Steinberg then looks at how the state manages to do these things well, while it is failing in other areas such as education and policing. One of the theories he puts forward is that, "The ANC does not want to test how much suffering its constituency might tolerate. And so it gets these three things right."
It is no secret that the South African state does a whole lot of stuff very badly. Policing comes to mind, as does education. Less well known is that, in three areas, our public sector performs dazzlingly well; better, in fact, than anywhere else on the planet. Why state capacity in South Africa is so uneven, mixing the worst with the best, reveals most of what you'd want to know about the African National Congress (ANC).

What are these three amazingly good capacities our state has? The first is that it administers antiretroviral treatment to more than 2-million people. Nobody else in the world does this. Few people ever expected that we could, what with our understaffed clinics and our lacklustre personnel. And, of all things, the ailment being treated is AIDS, mired as it is in stigma and shame. And yet the sick come to get the drugs in their millions, literally. We have the logistical capacity to deliver them to the remotest parts of the country. And nurses everywhere administer them, treat the opportunistic infections and manage the side effects.
Book details
eBook options – Download now!
---