Cali Mackrill Interviews Jonny Steinberg About His Research Methods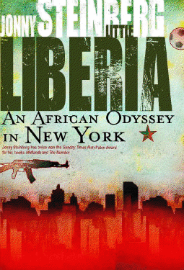 Jonny Steinberg, author of Little Liberia: An African Odyssey in New York, was interviewed by Cali Mackrill from The South African as part of their "SA Power 100 – 2013″ series.
Steinberg discussed how, during his research for Little Liberia he had spent a total of two years "going to the housing project every day and spending a lot of time with the people there" in New York. He said that he writes to try and understand the issues he's covering, not "necessarily dispel stigma created by the media".
How long have you been living in the UK?

On and off since 1995 but this time around I've only been in the UK for about a year.

In your books you cover quite high profile issues including AIDS, murder and prison gangsters to name a few. These are high profile issues which tend to be covered quite hysterically in the media; does this affect the way that you write?

Not particularly, they are covered in the news but I don't write in an attempt to necessarily dispel stigma created by the media. I write in order to help me understand certain issues and because of a desire to learn more about the place where I'm from. I want to relay this to the readers whilst telling a good story at the same time.
Book details
eBook options – Download now!
---