Mark Gevisser and Damon Galgut Impress in Front of Crowds of 1 500 at the Zee Jaipur Literature Festival
Mark Gevisser and Damon Galgut are currently at the Zee Jaipur Literature Festival the middle of the Rajasthan desert in India – the world's largest free literary festival.
The festival runs for five days, from January 21 to 25, and Galgut and Gevisser are in the distinguished company of Nobel laureates VS Naipul and Amartya Sen, as well as Sarah Waters, Will Self and Hanif Kureishi, among many others.
Gevisser took part in a panel discussion entitled "Coming Out: Tales They Don't Tell", with Devdutt Patnaik, Christos Tsiolkas, Waters and moderator Sandip Roy – in front of over 1 500 people, according to DNA India.
Empathising with this, Gevisser who's co-written Defiant Desire: Gay and Lesbian Lives in South Africa with Edwin Cameron said he understood what it meant to be put into several boxes together. "I am sure it's the same in India too where it can be doubly tough if you are both gay and lower-caste." He spoke passionately about how in South Africa too being black and gay was really tough in times of apartheid. "SA went through the same discriminatory phase with homosexuality. So much so that whether and how you got persecuted by police if caught would depend on what underwear you were wearing. In a way it was like, you can cross dress however you want but when they stripped you at the police station, you had to be 'male' inside," he pointed out.
Watch a video of highlights of the festival: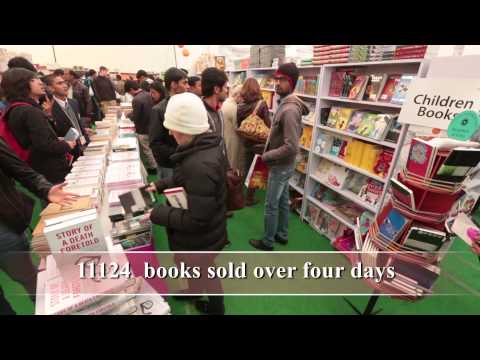 Book details